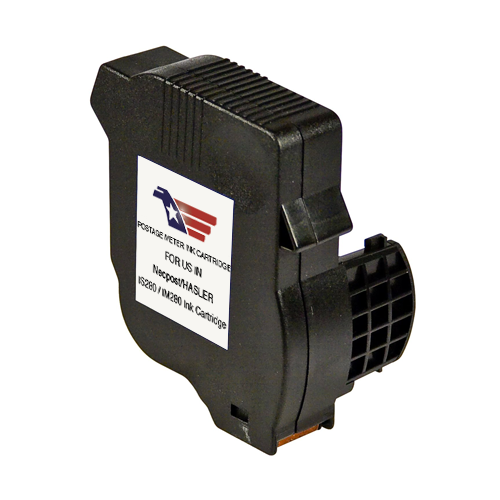 HASLER – IMINK2 Ink Cartridge – 4145144H
POSTAGE MACHINE SUPPLIES. offers a high-quality, low-cost alternative to OEM postage supplies. Our products are manufactured in state-of-the-art facilities and undergo rigorous quality assurance testing. These products are fully compatible with today's most popular postage meters. Our ink is specially formulated for the HASLER IM280 postage meters.
Direct replacement for HASLER

 OEM IMINK2 ink cartridge.
Total Imprints: 2,500 or 12 months, depending on use.
We are a VETERAN-OWNED BUSINESS and a NATIVE AMERICAN-OWNED BUSINESS - registered with U.S. Fed Gov. (cage code 7SZF3). We believe that our customers choose to buy from us because we apply the same dependable integrity and deep-rooted Native-American values in our products and customer support. Buy with confidence!